We are the CIA! the Chaotically Insane Adolescents!
hey what are you doing here? oh right...you're here to learn about the CIA:Chaotically Insane Adolescents! well we're basically a bunch of kids who are cRaZy, talented, going mad, and funky! and thie is our Headquarters! so come and see what evil...i mean cRaZy things we're doing!
Staff
our butt-kicking members! you don't wanna mess with us!
President:Dice Devil
Vice president: zIgGuRaTaNk
Governor:DaSohmaluver
Mayor:Panda-Chan
Security:Chinesedude
Head of the Chicken Hammers:Crystal-kyogre
Head of the Pudding Cups:KazeGirl
Head of the Janitorial Team:Captain Potato
Ninja:LittleOnigiriGurl
Pirate:Captian Sparrow
Female Robin Hood: Maddy
Agent:LittleSnowFairy
Agent:Brian Helm
Agent:ChixieDixie
Agent:Jennyfull
Agent:Ragz_n_stiches
Agent:Joynicity


fEaR uS!
Joining us by any chance?

Wanna join because you feel lonely, misunderstood, different, alienated, have no friends, want someone to talk to, or just want to be part of something utter cool? here's what you can do:
if you happen to have a xanga by any chance please join the blogring: C.I.A.:Chaotically Insane Adolescents.
also if you have a xanga we have a xanga headquarters too at www.xanga.com/CIAheadquarters
IF YOU DON'T HAVE A XANGA please email zIgGuRaTaNk (vice president) at the email address below. don't worry, she won't bite.
zIgGuRaTaNk
RuLz!

Rules of the CIA.
Everybody has to get along or else i'm kicking you out! ya hear?
No name-calling, bad words. profanity, mean comments, unfriendliness towards others, talking behind people's backs or perverted stuff!
Cooperate with everyone! or else....
You can brag about being part of the silliest and coolest group ever!
Be proud of who you are! and what position you're in!
HAVE FUN being a Chaotically Insane Adolescent!
and scare kids on halloween...nah. just kidding...but you can...if you want to...i'm not stopping you...seriously...i'll shut up now.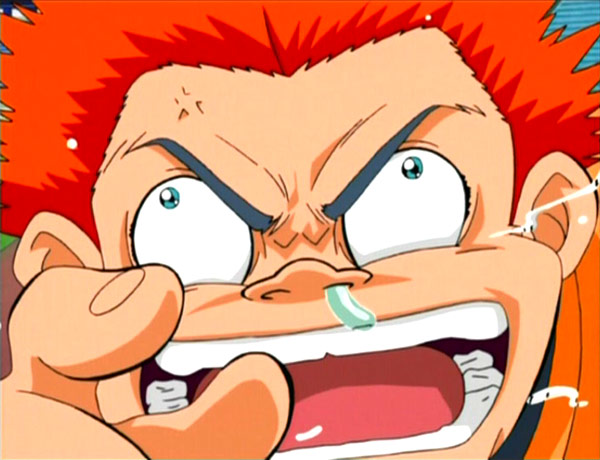 By the way, about half of the team LOVES anime and manga. so don't diss it...